Doors & Windows, Cabinets, Staires ...
Unique Designs by Marco since 1967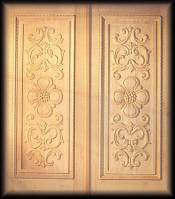 Hand carved wood door & entryways, specialize in Custom Made Entries. And we can make any design in any size; and we can use any kind of wood you need.

Unique Wood Designs by Marco SA
7310 Miramar Road Suite 202
San Diego, CA, United States
92126
Web site: www.uniquemarco.com
Golden Magpie Timber Industry Limited Liabilty Corp
As a professional solid wood door manufacturer, we introduce high quality materials, adopt advanced technologies,andproduce middle class as well as high class solid wood doors. The products in our company range from gate doors, kitchen doors to bedroom doors, bathroom doors and even window frames. After several years of development, our company has become a comprehensive enterprise, gathering wood-processing, wood-drying, wood-painting and wood products manufacturing together. Now we have more than 100 kinds of products and 3 series-----carving, European style and traditional style, which perfectly combine classicism and modernism, elegant, practical and are welcomed by consumers home and abroad.

Interior door Exterior door Bathroom door
Golden Magpie Timber Industry Limited Liabilty Corp
Xizhuang Industrial Area in Daxing District
Beijing, China
Contact:Ms.Betty Yang
Tel:86-013141306714
Fax:86-010-60270171
Please visit our homepage for more details:
http://xiqueen.ceiceo.cn

8 TDL Double Doors
8 true divided light double system with flush bolt and astragal. Door on right is a single panel flat with shadow grove and arched top rail.
Artisans Millwork

Old World Crafted Doors & Millwork.


The Artisans
2741 Highway 93 South
Kalispell, MT, United States
59901
Web site: www.artisansmillwork.com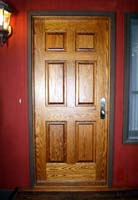 Kangton Industry, Inc. is a specialized manufacturer and exporter of construction material, such as Plywood,Window shutter, MDF, Particle Board, HDF Molded Door Skins, Wood Doors, as well as Foam Underlayment, Bed, Cork Flooring and etc. Our company has passed ISO9001, ISO14001 approval and CE certificate. With many customers worldwide, especially in North America.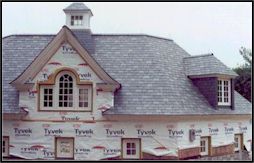 Century Woodworking, Inc.
Pleasant Valley, CT, United States
Web site:http://www.centurywoodworking.com/custom_windows.html

From eyebrows to ovals, double hung and casement Century Woodworking provides quality solid hardwood windows. Whether you need a single unit to replace an existing window or a residence/building with 20 to 220 openings Century can supply custom designed windows of the highest quality.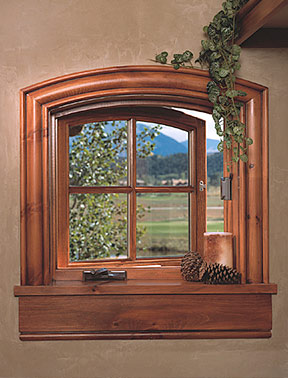 EAGLE Window & Door, Inc.
2045 Kerper Blvd.
P.O. Box 1072
Dubuque, Iowa ,United States
52004-1072
Website: www.eaglewindow.com

Eagle Manufactures of aluminum-clad wood windows and doors.
EAGLE Window & Door, Inc. is committed to innovation and product excellence. We pride ourselves on outstanding craftsmanship by producing the best windows and doors in the industry. EAGLE® depends upon many superior second or third generation window craftsmen, to produce these fine products. We continually strive to design the best products possible through technical innovation, providing the quality and performance you expect from our windows and doors.