US Dollar Exchange Rates of 10th June 2020
China Yuan 7.061
Report from China


Custom home furnishing brands doing well
The Press Office of the Guangzhou Municipal People's
Government has announced Guangzhou was recognized
for¡¯ Capital Global Customisation¡¯ by the United Nations
Industrial Development Organization (UNIDO).

There are 6 of the top 10 national custom home furnishing
brands in Guangzhou city and the market share for
wardrobes secured by Guangzhou manufacturers is said to
be around 80% of national demand.

The Guangzhou Market Supervision and Administration
Bureau took the lead in cooperating with the German
based certification body, TÜV SÜD, to provide advice and
guidance to local manufacturers. The cooperation has
opened a new chapter in joint authentication and
cooperation between China and foreign enterprises aimed
at improving the quality of service and promoted the
upgrading of custom manufacturing.

The international leading group standard of Custom Home
Furnishing Products and Wood-based Tailored Wardrobe
is formulated and released. More than 20 leading domestic
companies have joined the Group Standards Alliance. 6
first time innovativeness has been realized.

For more see
https://www.unido.org/sites/default/files/2013-07/Emerging_Trends_UNIDO_2013_0.PDF

New Forest Law effective 1 July 2020
It has been reported that China¡¯s new Forest Law will be
effective 1 July 2020. The system of approval of timber
transportation will be cancelled as will the approval
system for the export of precious woods or their products
and derivatives. Also the scope of forest logging permits
has been adjusted.

See:
http://www.forestry.gov.cn/xdly/5188/20200609/100600339290040.html

Successful 2020 Nankang furniture online/offline order
week
The 2020 Nankang furniture online furniture order week
has been a success. News reports say during the event
week more than 200,000 merchants were attracted and
sales reached RMB9 billion of which RMB6.9 billion was
completed offline and RMB2.1 billion was traded online.

Commentators pointed out that the domestic furniture
market had become very depressed as consumer sentiment
was badly undermined but now demand is beginning to
improve.

From road to rail ¨C the new emphasis
Many provincial authorities have formulated new
environmental policies aimed at the eventual elimination
of old diesel trucks and polluting production facilities. It
appears the emphasis will shift from road transport to
railways.

China¡¯s National Development and Reformation
Commission and the Ministry of Transport have adopted a
policy to help drive the change to rail transportation and
have said that the central and local governments can
increase their financial support for the construction of
logistics facilities such as special railway lines and
multimodal transport stations to expand industrialization.

Trends in household consumption driven by
coronavirus
According to observation and analysis, the epidemic
situation of novel coronavirus has given birth to six new
trends of household consumption, specifically:
l Popularity of healthy household products
l Smart household products to meet new development
opportunities;
The outbreak of the novel coronavirus, to a large
extent, enhanced health awareness of consumers
causing enthusiasm for clean, sterile, health concept
appliances.
l Popularity of small kitchen appliances
During the long-term isolation people are easily
imprisoned by tedious housework and inconvenient
daily life. Intelligent household products became
popular.
l Renovation of old homes or household furnishings
l Rapid rise in home decoration
During the epidemic, consumers spend a long time at
home and begin to pay attention to their comfort,
health and safety and begin to re-decorate their
houses.
l Intelligent buildings are becoming the new normal.
Intelligent access control system and multimedia
conference system have brought great convenience to
people's life and work.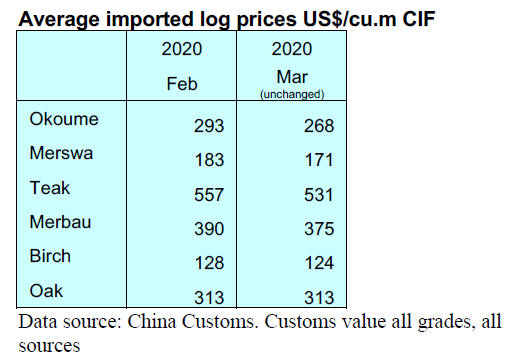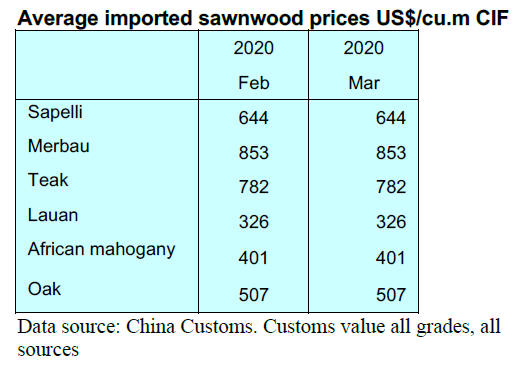 Correction
In the previous report tables for first quarter 2019 instead
of 2020 were inadvertently inserted. The correct data is
shown below.