US Dollar Exchange Rates of 25th January 2019
China Yuan 6.7478
Report from China
Manufacturing growth slows
Manufacturing growth slowed in China for the first time in
two years in November 2018. The Purchasing Managers'
Index (PMI), released by the National Bureau of Statistics
(NBS), was below analysts¡¯ expectations.
An index of below 50 indicates a contraction. The NBS
reported that there were signs of weakness in new orders
from domestic and overseas buyers.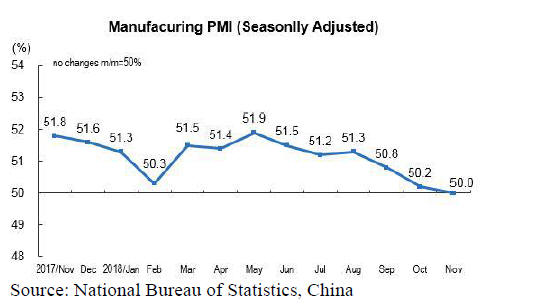 See:
http://www.stats.gov.cn/english/PressRelease/201812/t20181204_1637527.html
Pace of growth in real estate development continues to slow
Investment in real estate development in 2018 increased
9.5% year on year however the pace of growth has fallen
steadily since mid 2018. Of total investment in residential
buildings was up 13.4%, year on year and accounted for
71% of all real estate investments.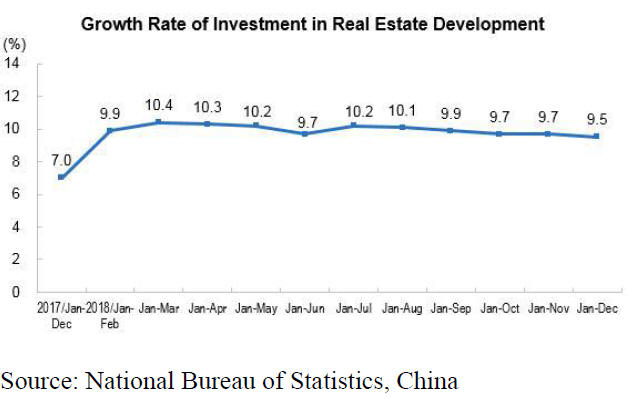 In 2018, the land area purchased by real estate developers
increased 14% but the pace of growth also slowed in the
second half of the year.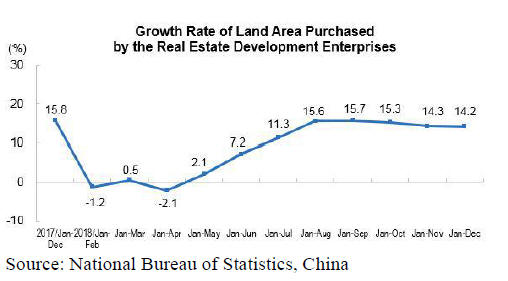 See:
http://www.stats.gov.cn/english/PressRelease/201901/t20190124_1646610.html
The performance of the residential housing sector in 2018
served to boost domestic furniture sales. The value of
furniture retail sales last year was RMB225 billion, up
10% from 2017. Sales of ¡®building and decoration
furnishing materials¡¯, which includes wood products,
increased 8% year on year.
Major flooring maker adopts E0 standard
Recently, in order to meet the government environment
requirements, Shiyou Flooring Co., Ltd, a leading
enterprise in the Zhejiang wood flooring industry,
announced they will adopt an E0 level environmental
protection standard which will involve upgrading its
standards for solid wood composite and laminate flooring
production processes. This decision by Shiyou Flooring
could lead to changes being adopted by other flooring
manufacturers.
Because the E0 standard is so high production costs are
likely to rise because raw material requirements are
demanding and the manufacturing processes are strict.
Record high wood furniture exports from Hebei
According to Shijiazhuang Customs the value of wood
furniture exports through Hebei province ports was
US$473 million in November rising beyond the US$400
million level for the first time. Of this total, 70% was
from Langfang city worth of US$352.
Langfang city is one of the main furniture producing areas
in China and exports mainly household furniture such as
living and dining room furniture. Manufacturers in
Langfang export to over 150 countries and in order to
promote growth in furniture exports the Langfang
Customs has created a paperless single window for
customs clearance.

Distribution centre for scented rosewood established
in Haikou
A new scented rosewood (Dalbergia odorifera T. Chen)
trading market has been established in Haikou city of
Hainan province and opens every Sunday in the form of a
bazaar. The site can accommodate about 300 vendors and
it is estimated that about 5,000 professional buyers visited
the bazaar on the opening day. This is the only scented
rosewood trading market in Haikou city and the buyers
include wood carvers, merchants, professional collectors
and winter tourists.
Dalbergia odorifera, or fragrant rosewood, is endemic to
China and occurs in Fujian, Hainan, Zhejiang, and
Guangdong.
Launch of new facility for China¡¯s Europe rail service
In early January a new facility for providing services to
enterprises utilizing the China/Europe rail network was
launched. The new facility, termed the ¡®China-European
Bangui (Chengdu) wood custom-made class booking
service¡¯ is integrated in the Qingbaijiang International
Timber Exchange Center.
The focus of activities will be on integrated supply chain
services for exporters and promotion of the rail links to
major markets.