US Dollar Exchange Rates of 25th March 2018
China Yuan 6.2734

Report from China
Real estate sales in first two months of 2018
Investment in Chinese real estate development in the first
two months of 2018 increased almost 10% year-on-year
which lifted annual growth to almost 3%. Of the total
investment there was a rise of 12% in residential building
which accounted for 68% of all real estate development
investment.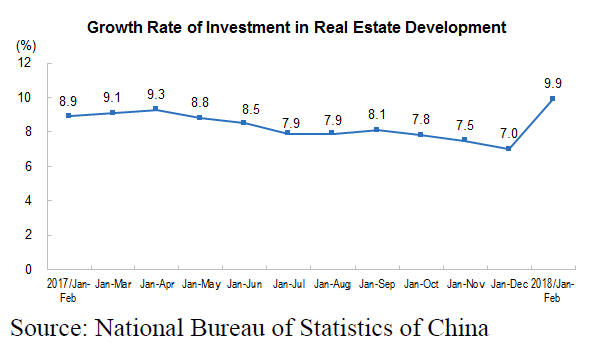 In terms of region, investment in eastern region rose 12%
year-on-year, the central region by 13% ; western by
3.7%; northeastern declined 15%. In the first two months
the land area purchased by real estate developers was
down slightly year-on-year.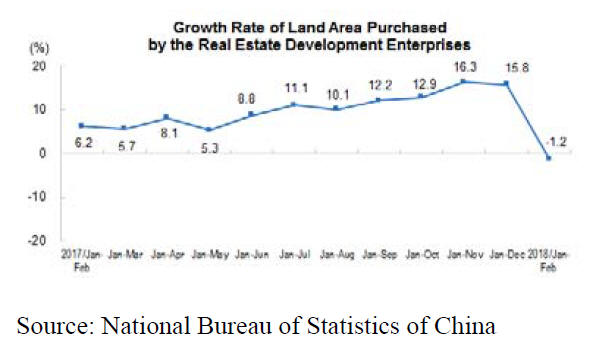 February residential real estate prices showed signs of
cooling as fewer cities reported rises. The National Bureau
of Statistics data shows the slowdown was most
pronounced in first- and second-tier cities.

For more see
http://www.stats.gov.cn/english/PressRelease/201803/t20180319
_1588851.html

Growing market for custom made furniture
At present, the market for custom-made furniture in China
is mainly concentrated in the cupboard and wardrobe
sectors where the penetration rate is up to 60% and 30%
respectively. Analysts expect demand for custom-made
furniture to expand to other categories of furniture.

As disposable incomes and living standard rise demand for
functional, well designed, space saving and personalised
furniture products has been increasing. Custom-made
furniture enterprises have expanded their product range to
include such items as television cabinets, shoe cabinets,
bookcases and wine cabinets. It is expected that market
size for custom made furniture will reach RMB128 billion
in 2018.

China¡¯s log imports from Africa - 2011 to 2017
Africa is one of China¡¯s main tropical hardwood logs
sources. China imported around 23 million cubic metres of
logs from African countries between 2011 and 2017. Log
imports from Africa in 2017 totalled 4.195 million cubic
metres valued at US$13.26 billion, up 7% in volume and
12% in value year on year and accounting for 40% of all
tropical hardwood logs imports.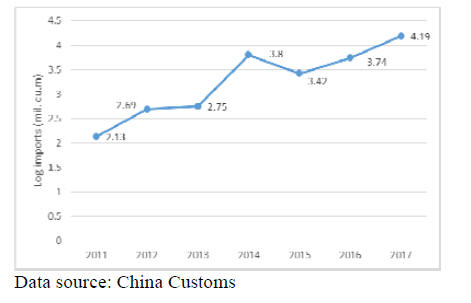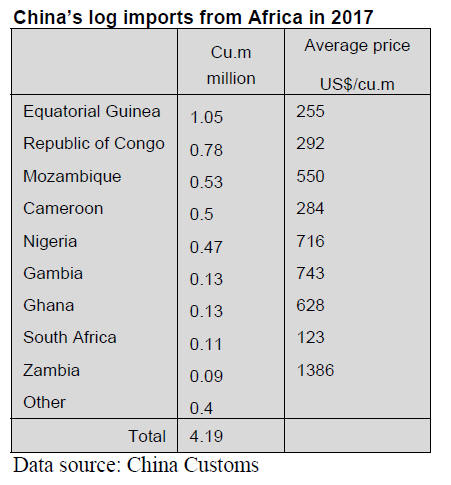 At 1.05 million cubic metres Equatorial Guinea was the
main supplier of tropical hardwood logs in 2017.
Countries from which exports have been increasing
include South Africa, Zambia, the Republic of Congo and
Nigeria.

The average price for imported logs from Zambia was
highest to US$1,386 per cubic metre because most of
these logs were rosewood substitutes.

China¡¯s sawnwood imports from Africa
Very little of China¡¯s sawnwood imports come from
Africa but they have been growing in recent years. China
imported 788,000 cubic metres of sawnwood from Africa
in 2017 valued at US$433 million, a year on year increase
of 46%. These imports accounted for just 11% of the total
tropical sawnwood imports.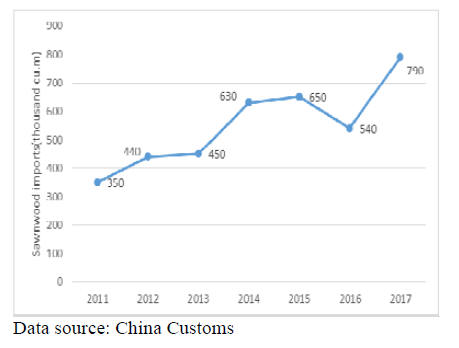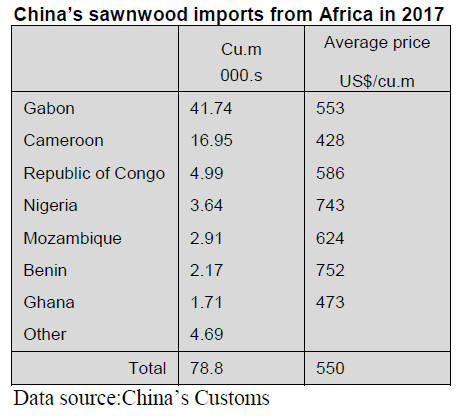 Gabon was the main supplier of tropical sawnwood in
2017 and accounted for around half of all tropical sawn
hardwood imports. The average price for imported tropical
sawnwood fell 10% to US$550 per cubic metres in 2017
compared to a year earlier. Zhangjiagang and Jinjiang
Ports in Jiangsu province are the main ports handling
African timber imports.